domingo, julho 30, 2006
You're No Fun Anymore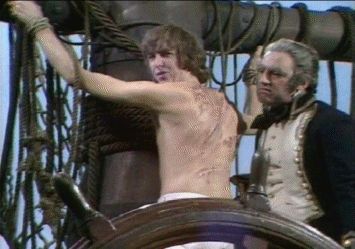 (Um homem no mastro principal é chicoteado.)
Carrasco:"... thirty-nine... forty. All right, cut him down, Mr Fuller."
Chicoteado: "Oh you're no fun anymore."
"Monty Python's Flying Circus"; temporada1, episódio7 "Camel Spotting/You're No Fun Anymore"; 30 de Novembro de 1969.
Comments:
Your blog keeps getting better and better! Your older articles are not as good as newer ones you have a lot more creativity and originality now. Keep it up!
And according to this article, I totally agree with your opinion, but only this time! :)
Enviar um comentário
<< Home